TOP MESSAGE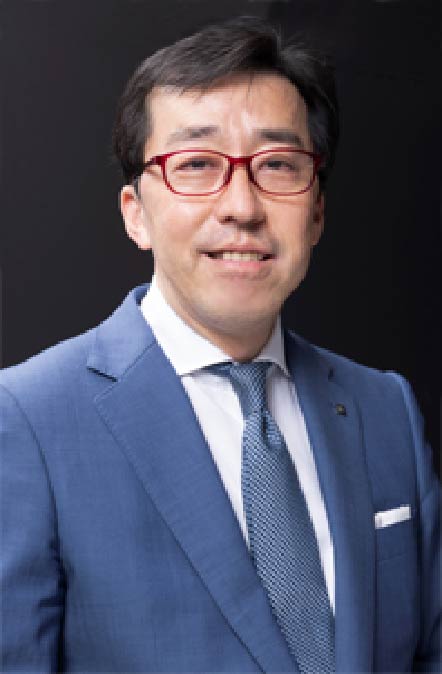 Thank you very much for your support for Platinum products and viewing our website.
As you will note from our company name , we started as a fountain pen manufacturing company in 1919.
Making of fountain pens needs many technologies such as capillarity action which requires ink to flow effortlessly through a very narrow channel; our newest technology of fountain pens that do not dry out when left capped over long periods of time, chemical, metallurgy and the latest technologies in design engineering.
Also, Platinum Pen created the cartridge style ink for the first time in the world.
By utilizing this technology, we have been producing reusable products for several types of writing instruments such as fluorescent markers and ink markers for many years that do not have to be discarded after one or two uses so that they can also protect the environment and be Eco-friendly. Also, we have been manufacturing single-use products so that government and business workers can use them widely in terms of economy and ecology.
We deliver products to customers using some of the finest raw materials and engineering knowledge available.
As manufacturers, we believe our mission is to take you a bit closer to the future today, while, taking advantage of our long history and experience, integrating new materials and new technologies to bring you improved products for your everyday living.
You our customers' pleasure becomes our pleasure, to the end that we want you to continue as our customer as we search each day
for more and better ways to make products that give you pleasure as you use them.
We want you to think about Platinum for your future needs in all ways that our products can serve you.
'' Is customers' pleasure our pleasure? ''
'' Will customers think they would like to use Platinum pen again? ''
And,
''Do we really do our best for our customers all the time?''
Please know that we will always put forth our best efforts to please you, our customer
PLATINUM Co., and I will make an effort to serve our customers back to basics.
PLATINUM PEN CO., LTD.. Toshiya NakataCEO