2023.4.24 Pressrelease
Launch of a New Lineup from the CURIDAS Fountain Pen Series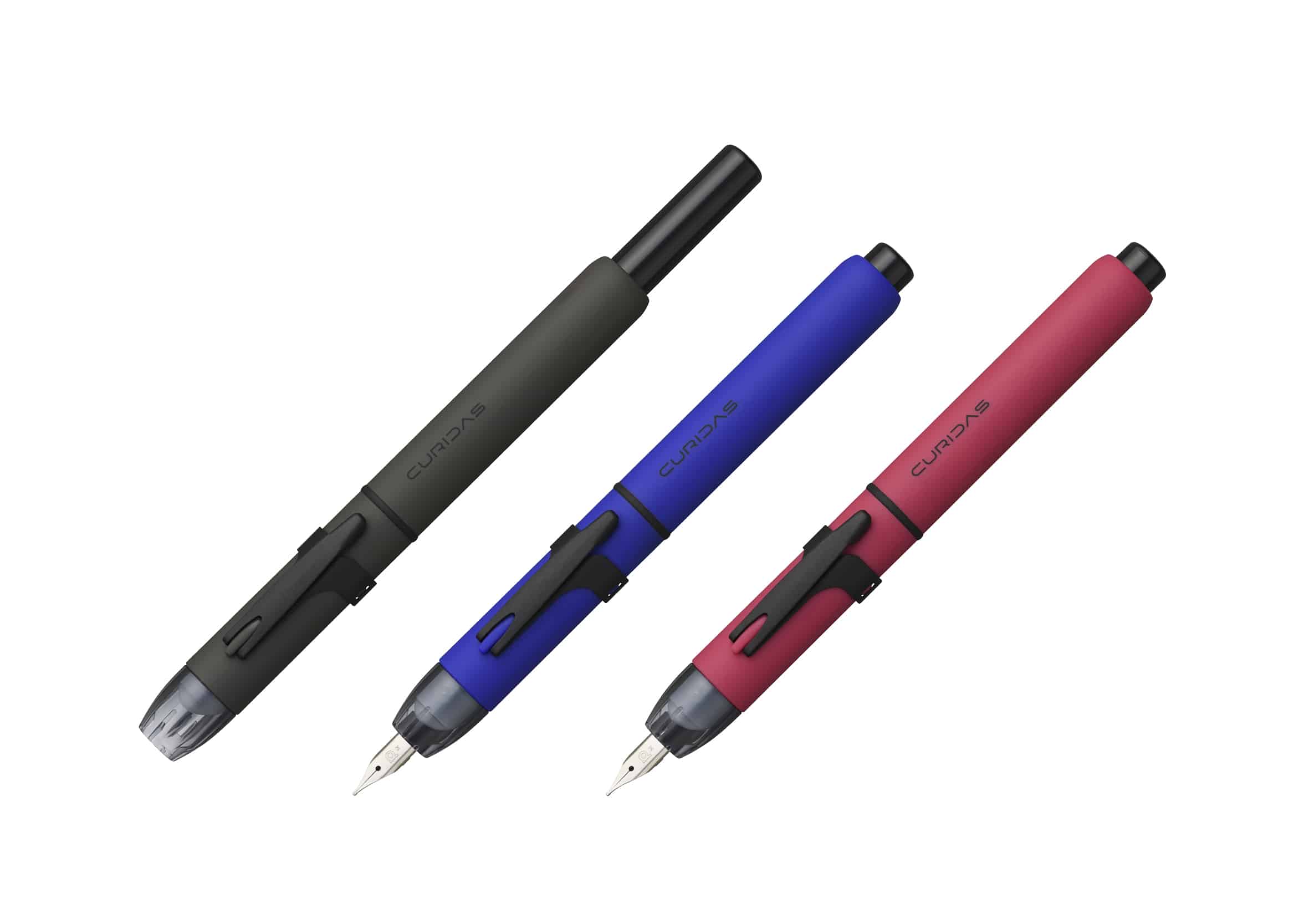 A new lineup is now available from the CURIDAS retractable fountain pen series.The new model has an opaque resin body coated with a rubberized coating to create a matte, smooth texture. The clip and ring are applied with a black matte electrodeposition coating, which combined with the body texture, gives a comfortable feel suited for both private and business use. In addition, designed for ease of writing, the pen nib is made at a length so that it is easier to see the face of the paper when writing, while the compact clip allows more flexibility for a comfortable grip. Being retractable, CURIDAS is a next-generation fountain pen that solves the problem of having trouble opening the cap when your other hand is full, which is recommended for those who lead an active life.
• Nib lineup includes an extra fine nib.
• Prevents the nib from drying up to offer a smooth writing experience at any time.
• A converter can be used as with conventional fountain pens, enabling the use of the ink of your choice.
• The initial release comes with an exclusive box containing a 20 ml ink bottle and a converter.
Specifications
Product number:PKN-9000
Barrel color:#1 Black/#56 Blue/#77 Red
Pen nib:Fine/Medium
Size:153mm (full length) x 13.8mm (max. diameter) weight : 24.1g
Material:
Taper, Push Button : ABS resin. Barrel, Front barrel : rubber painting on ABS resin.
Screw : Electrodeposition coating on brass
Pen nib : Stainless steel
Clip : Electrodeposition coating on spring steel
Accessories
Cartridge ink: One Blue Black cartridge ink
Refill:Cartridge ink SPSQ-400, SPN-100A
Box: G3PKN (standard box), D5PKN (the special package for initial production only)