Your Original Color With Your Hands
A fountain pen ink that allows you to create your original colors, "Mixable Ink".
Easy to mix, one and only, your original color.
Mixing different ink depending on your mood, it will strongly reflect yourself when writing.
You can also change colors depending on the season or your daily fashion.

3 primary colors can mix into different colors but to emphasise your image, there are now 9 different colorways. The "liquid" will allow to adjust the richness and thickness your color.
The 20ml color bottles looks great on the table as a small interior design and when the sun light hits through, you can get an inspiration of your next original colorway.

Different colored ink stretches the fun of a fountain pen.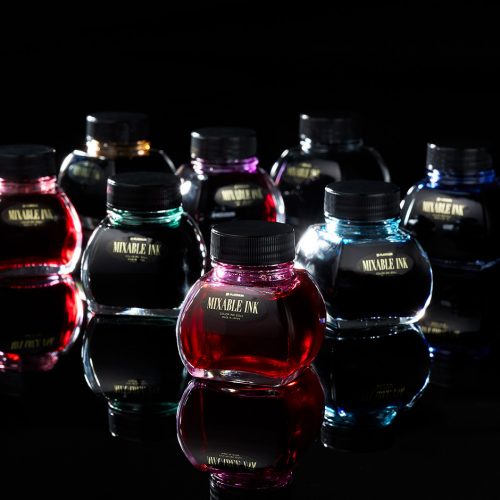 <ink color chart>
This is an example of mixable ink formulation.
(You can also adjust the ink density by using the special thinning liquid from the separately sold "Ink Mixing Kit.")