ABOUT FOUNTAIN PEN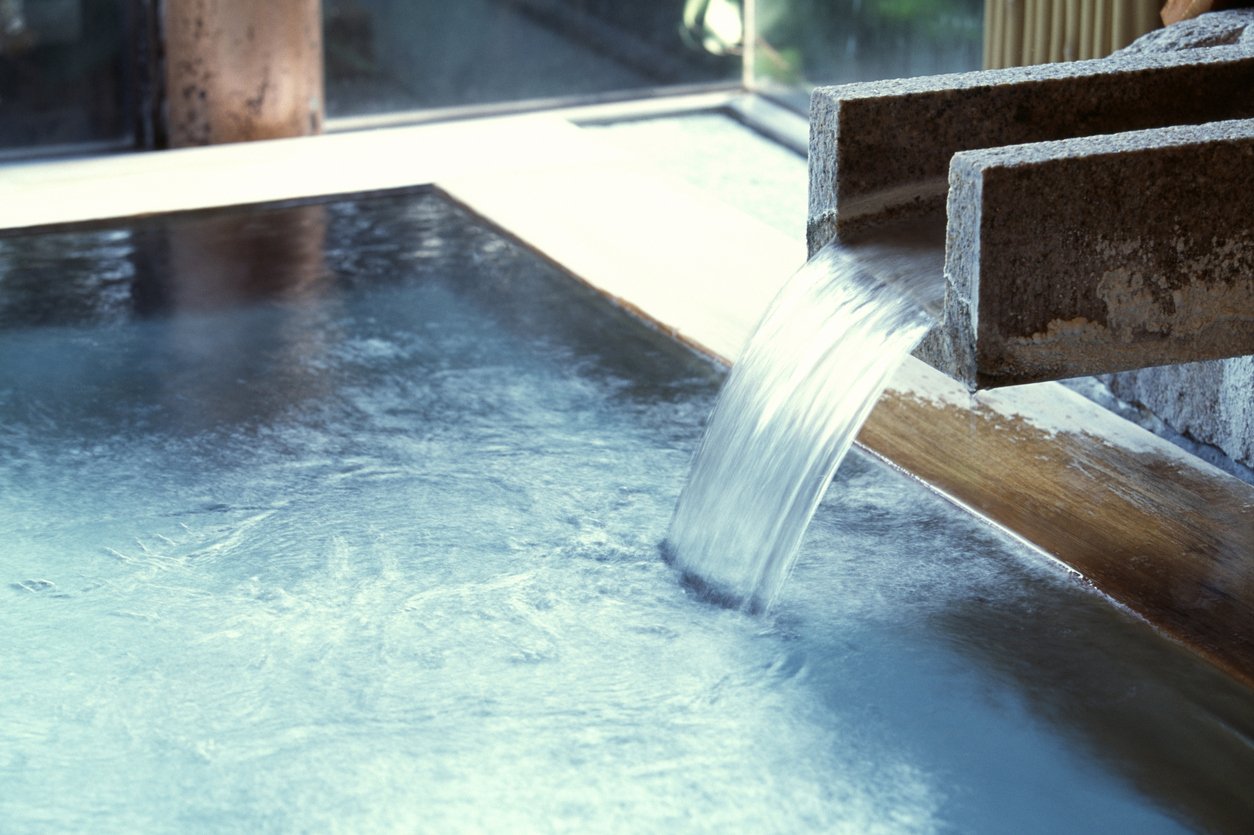 A fountain pen loves to bathe.
The pen tip and its core is made very neatly thus it's essential to always keep it clean. It hates dirts of any sorts. It is recommended to fill up a bowl with lukewarm water and bathe the tip for a day to cleanse.
A. Bathe the pen tip for a day
Pour lukewarm water into a small bowl.

B. Finish off by washing with water
Gently wash until the color of the ink runs out and only clean water flowing through.

C. Gently wipe
Finally, use a dry cloth and gently wipe.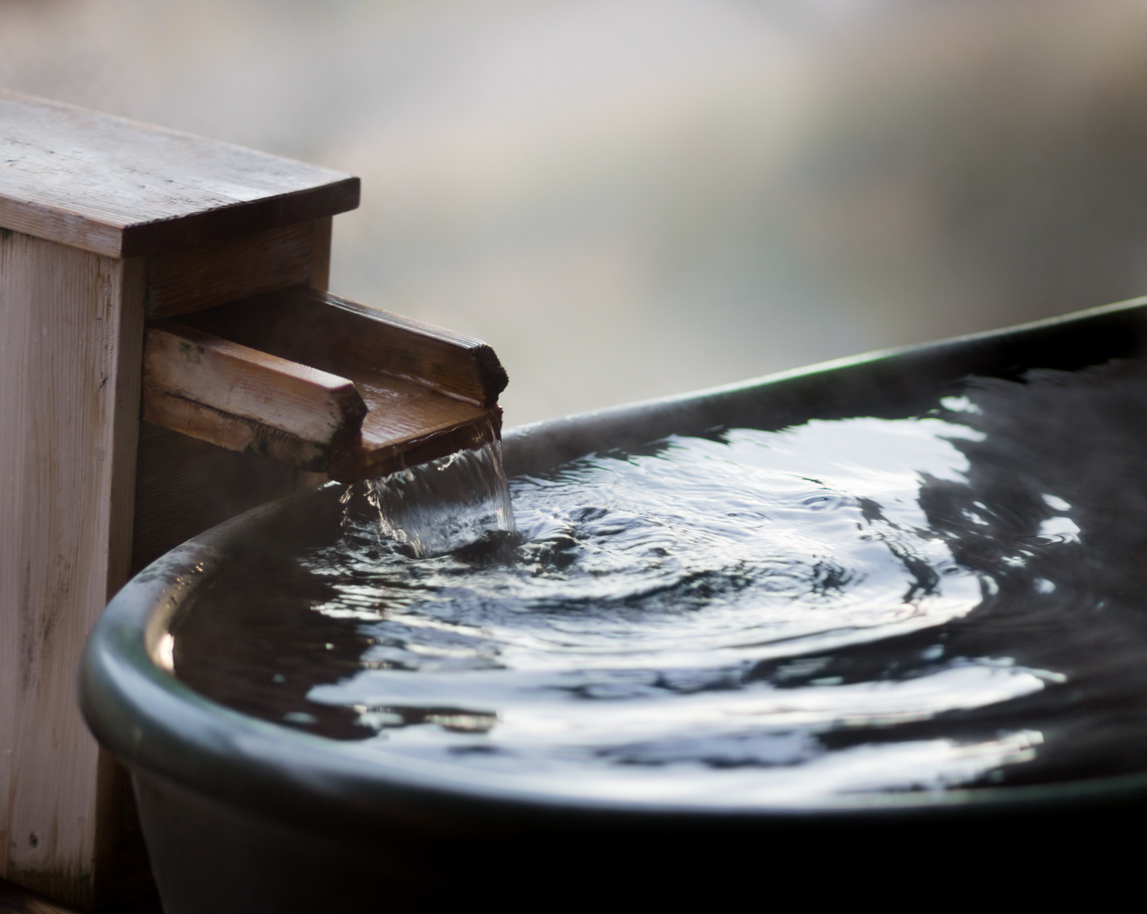 Bathe the pen tip once a month.
To maintain a healthy fountain pen, bathe for when in below cases.

① When changing the color of ink. For example, when changing from blue black ink to black ink.
② When the ink does not smoothly run. Do not shake the pen vigorously. It is wiser bathe and cleanse.
③ When using a fountain pen that has not been used for a while. The pen core and tip will be very dry. In such case, remove the cartridge ink from the core and put the bathe the pen tip.
④ Please use new spare ink after cleanse.
⑤ Sometimes severe dirt may not be removed. When in such case, it is necessary to ship it to the manufacturer to be disassemble and cleaned.

Please handle the fountain pen with care.
・ Don't drop it on a hard surface or use it unreasonably.
・ When wiping the fountain pen, wipe it with a soft dry cloth.
* Never use wet cloth, metal polish or any chemicals.
・ Please cleanse once a month.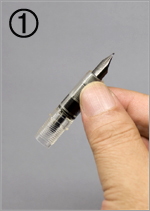 Please use the "ink cleaner kit" for fountain pen maintenance.
Things to prepare:
・A cup (180-200ml)
・A soft cloth that may be dirtied (Please see image)

Remove the fountain pen's core and ink cartridge remaining with the pen tip, neck its core.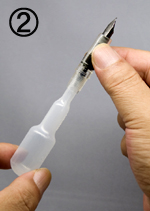 Attach the cleaning dropper to the pen tip, neck and core to be cleaned.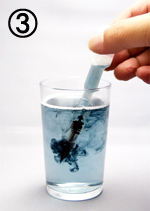 Inhale and exhale the water from the cup and cleanse all parts.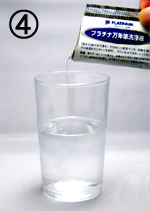 Prepare 100ml clean or lukewarm water (about half of a 180ml cup).
Dissolve 1 pack (10 ml) of washing solution in 100ml water.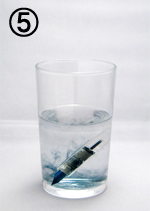 Immerse the pen tip, neck and core in the cleaning solution water for a day to remove excess dirt. (If the stain is light, the dirt can be removed in 2 to 3 hours)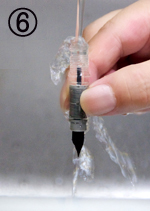 Rinse the cleaning solution off the pen tip, neck and core with running water and dry with a cloth. (A soft cloth that may be dirtied)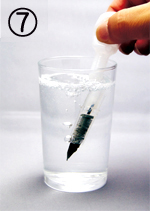 When in the case of a Platinum fountain pen, attach the washing dropper to the pen tip, neck and core and pour clean water again into the cup. Inhale and exhale app. 10 times to wash off excess dirt for a better result.